Written by Alice Instone-Brewer
The past few months have been a strange time for us all, but some industries never rest, and logistics least of all. We spoke with Brent Melvin, CEO of Gallega Global Logistics, about the impact that COVID-19 has had on the automotive logistics industry, the Middle East, and how Gallega's pre-existing best practices stepped up to tackle these new challenges head-on.
Gallega Global Logistics works to ship, store and organise the movement of products for the automotive industry between the Middle East and the rest of the world, with offices in Jebel Ali in Dubai, KIZAD in Abu Dhabi, Oman, Jordan and Belgium. Providing both international freight services and UAE-based warehousing and storage services, their total operations include inbound clearance, storage, stock maintenance, value added services, transportation, distribution, container handling and import and export operations, both of spare parts and finished vehicles, with no limit on make or size.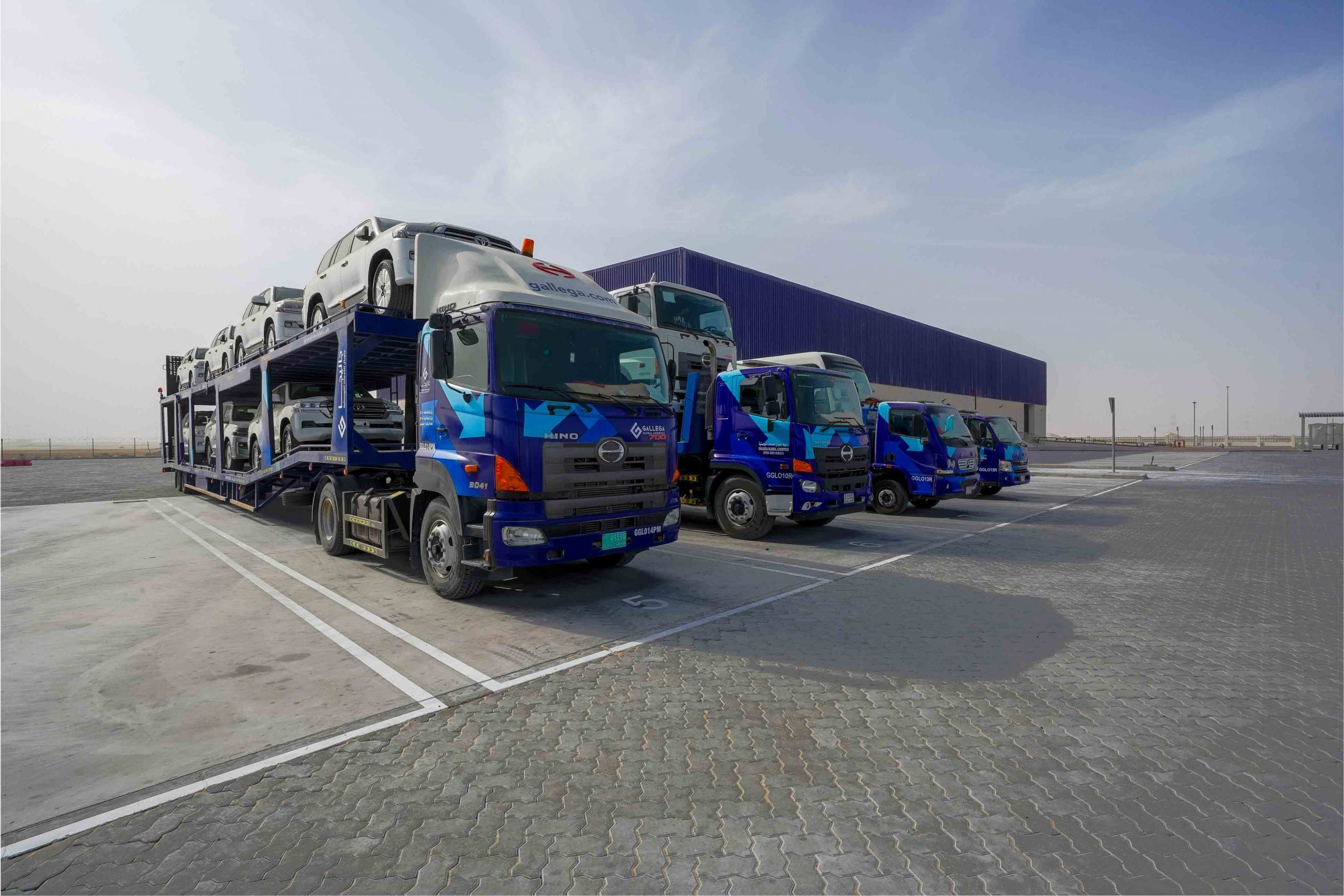 Regarding the unusual hurdles presented by 2020 – a year that hasn't played out as anyone expected when it began – Brent had this to say: "For me, it's just been about continuity. In the logistics business, we keep things moving."
You would be hard-pressed to find an industry that hasn't been affected by the impact of COVID-19, and logistics has been a subject of discussion for many during this time. As Brent said, things need to keep moving, even during lockdowns, but with closed borders and quiet markets, what has this period been like for one of the industries that never sleep?
The pandemic's impact on logistics providers varied depending on the type of service they offer, as well as the nature of the product being moved. As Brent explained: "The field of logistics that you're in has either suffered or it has gained. Looking at your express deliveries and your last mile distribution, there has been a huge boost. When you look at your traditional slow-moving goods from manufacturing enterprises, there has been a massive slow down."
In Gallega's case, operating strictly in the automotive sector; "We operate in a market that is competitive and is differentiated by service, bespoke practices and customer care. Our role is to be available to all automotive companies to provide on the ground operations to help them reach their customers, distributors and agents in the most effective manner." This responsibility towards customers counts for double during a time of difficulty, and whilst challenges were present, the temptation to yield to them was one that Brent resisted, passionate about Gallega's responsibility to "meet customer expectations instead of using COVID as an excuse."
This attitude has undoubtedly sorted the wheat from the chaff during this pandemic period. Like Brent said, logistics keeps things moving, even during a period of lockdown. Gallega has built a reputation for itself based on transparency with its customers, reliable delivery of results and maintaining a solid track record with customs, port authorities, shipping lines and other stakeholders. To maintain this reputation and prove that it counts when it matters, the company couldn't drop the ball.

"It's been very interesting for us, because we're in kind of a see-saw set-up. What I mean by that is, when COVID struck, there were vessels already carrying cars for market. Those cars had to go somewhere. There weren't buyers in market – there was a massive slowdown in the retail sector for new cars, which means companies like Gallega ended up taking on storage volumes for extended periods and providing stock maintenance services." A new need had arisen – the need to not transport, but store long-term. By utilizing our expansive yard facility for these dormant vehicles, Gallega was able to continue supporting its customers and keeping their lives simpler, whilst also responding to a new need and therefore a new source of business. "That drove the revenue on the ground in the UAE for us."
Whilst some companies have needed to create new processes in order to respond to the pandemic, Gallega found that for the most-part, the systems they needed were already in place. Unlike some products, new cars don't depreciate in value until the new model is introduced. This means 2020's models have not changed in value during the past months, and will continue to hold their initial value until the 2021 model reaches the market. Company by company, we will see which car producers will choose to go ahead with their usual ordering schedule, and which will choose to delay the launch of their 2021 models in order to get the most out of their 2020 release. Either way, for Gallega, this meant that there was no immediate sense of urgency for their customers to sell their vehicles – as long as the cars were maintained to ensure their quality whilst in storage, they maintained their worth:
"You don't want anything to affect the car while it stands: things like tire pressure maintenance to avoid flat spots or batteries going flat. Our maintenance programs make sure the car is in pristine shape until it's ready to go onto the sales lots. These were systems that we offered already: our different customers have different requirements, and some customers have longer turn-over cycles on their fleet, so we introduce it for different customers depending on the aging of their fleet."
An unexpected source of income during Gallega's pandemic slow-down was, funnily enough, a sudden spike in business from China. Interestingly, this had nothing to do with COVID itself: rather, it was because of the recent change in China's emission standards. This change was announced in June 28 and came into effect July 1st, with standards comparable to the Euro VI emission standard. "We saw a vast amount of exports from our markets going to China. That was tremendous for us as a boost during a quiet period, suddenly having a couple of thousand vehicles per month heading towards China."
Whilst these areas of business were able to fill some of the gaps, however, business as usual needed to continue, at least to a point. As Brent said, he wasn't prepared to 'use COVID as an excuse' to not fulfill the company's commitments to its customers, but the world was ready with plenty of obstacles for Gallega to contend with:
"There were huge challenges. One of the first things we saw was a shut-down of land borders, so there was no longer much in the way of trucking, and what little trucking was allowed was very restrictive in terms of clearances, as well as new protocols for drivers at the border posts. We even saw lockdown in certain city limits within the UAE itself, meaning no freedom of movement between emirates without your PCR test ready in hand, valid within the last 48 hours."
"We also observed a large throttling of airlines cargo capacity. Obviously, priority was given to medical and aid relief, which means regular cargo was being bumped or wasn't getting uplifted at all where flights were still operating. We're quite lucky, as Emirates have started opening up to a lot of our major destinations again, so that's come back somewhat." Fortunately, in terms of new measures, shipping was less affected than other modes of transport, as container handling etc. is mostly mechanical and performed at a safe distance.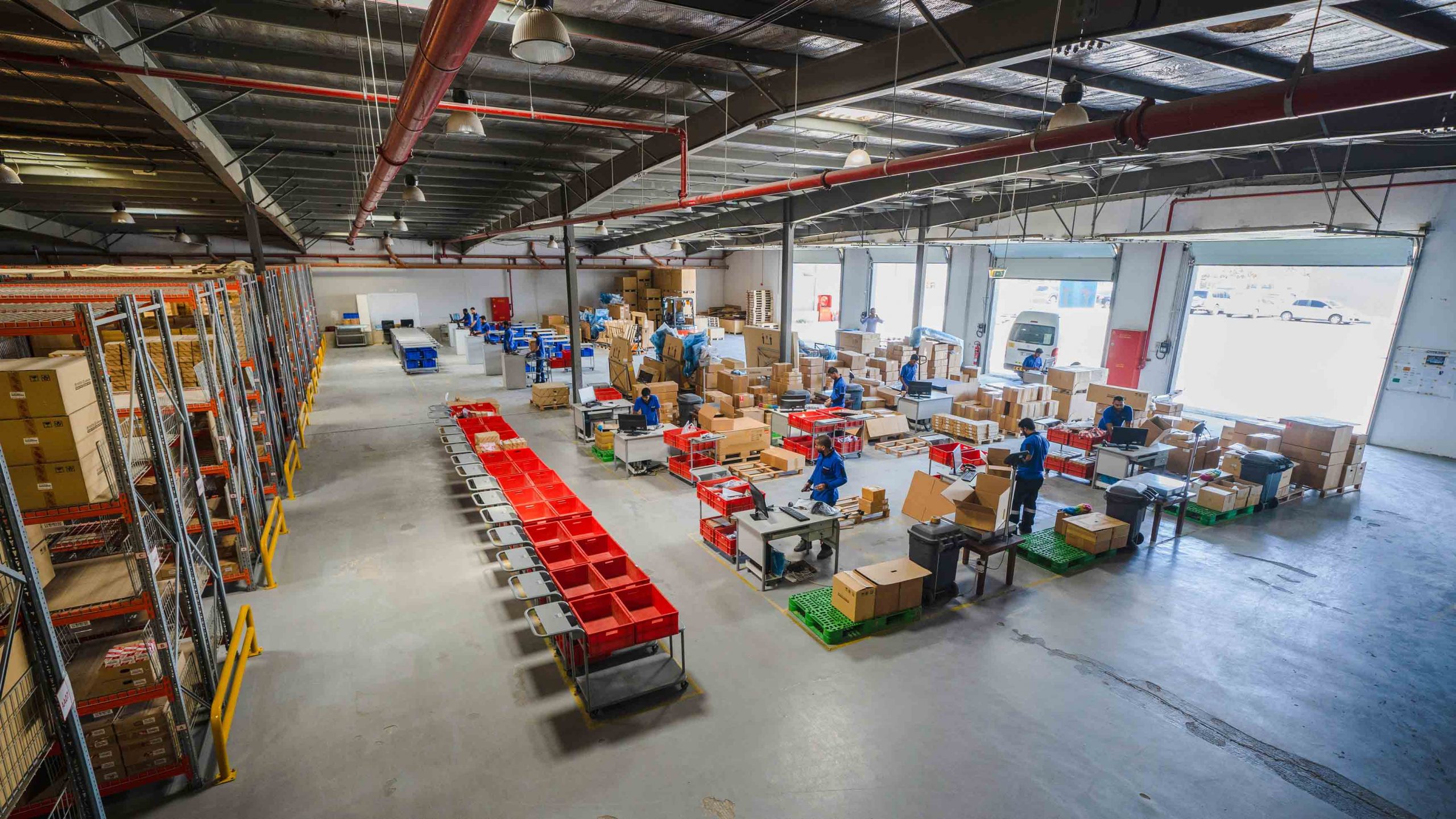 When challenges arise, you quickly learn who your friends are, and whether small or well established, businesses have been looking to their governments and partners for support. Regarding the government's COVID response, Brent was extremely impressed with the UAE: "They reacted very quickly. They created protocols very quickly, they made early calls, and even now, if you listen to the radio, it's a clear, ongoing message: wear masks, maintain your distance, etc." This type of strong and clear leadership has been essential during this time. In terms of financial support, however, whilst the UAE has put measures in place for its people and businesses, the support that Gallega has felt the strongest has been from its partners. In particular, Brent mentioned the Khalifa Industrial Zone Abu Dhabi (KIZAD) and Abu Dhabi Ports:
"As a freight business, we are reliant on partners in the form of shipping lines, airlines and agents. Each of these play a fundamental part in the success of our service delivery. We spend a lot of time building strong relationships with partners, as the payback is directly linked to performance and customer service and an essential part of growing our business.
"Abu Dhabi Ports are a good example of a partner supporting their customers. In terms of Gallega, my main business runs out of KIZAD, and we have very strong relationships with them not only at Gallega level but at group level." In recognition of their long relationship, Abu Dhabi Ports was able to offer key customers such as Gallega assistance such as extending lease payments over longer periods in order to give companies greater cash flow flexibility, as well as lowering costs such as admin fees for processing day-to-day documentation.
"They were very quick to respond, and there have been subsequent follow-ups to that, and each one has had a different flavour of support. And then there is the port itself – we have a lot of operations going through Abu Dhabi Ports, and whether we were operating ro-ro or container stuffing, they made sure that every vessel cut off was met. We never had a single container not make a vessel."
'Consistency' was a word Brent mentioned many times when talking about Abu Dhabi Ports. 'Visibility' was another – Brent mentioned that the port is pro-active in encouraging liners and other vessels to call in at Abu Dhabi, in addition to Jebel Ali, which people otherwise tend to opt for. Whilst Gallega also has operations at Jebel Ali, its main focus is in Abu Dhabi, and so this proactivity is greatly appreciated. The port's new digital platforms have also been providing a source of visibility, letting the port's customers know which logistics partners are present. All in all, the port has been an invaluable partner to Gallega over the past months, aiding the company in providing the continuity of service it holds a reputation for.
In light of this, it's no surprise that Gallega's already heavy involvement in KIZAD has recently increased. Already a main hub for its operations, the company opened a new facility there mid-2019. This vast investment included 320,000 square meters of space, supported by warehouses, wash bays, post-production facilities, car stock yard and offices. In this space, the company is able to store over 14,000 vehicles and still have space to handle the ins and outs of shipping and their other operations.
As you may be thinking, summer 2019 has proven to be an interesting time to launch a new facility, as business in 2020 has not been as predicted. However, this new site was far from a deadweight – the increased space played a crucial part in Gallega's expansion of its storage services during this time, and overall, the company has managed to pool its resources and capabilities to come out of this period without a negative commercial effect: "We've continued to achieve the plan that we set out to achieve this year so far to date, whereas a lot of companies are saying they haven't, so I'm pleased about that. We've actually managed to maintain growth." This just goes to show – Gallega must be doing something right.
Thus far, we have looked at Gallega's physical, outward processes, but there is also the administrative side to look at. In terms of communications and internal operations, the pandemic was, as it was for many companies, motivation to speed up a process that was already happening – digitization. "We have joined the digital journey to expand our customer facing interaction by enhancing our visibility tools and order processing." This transition was already underway, but remote working conditions calls for digitization to be embraced on a wider scale, both front of house and in-house.
Whilst this led to the streamlining of many internal processes – benefits that will carry over into the company as life returns to normal – Brent hasn't chosen to stick with remote working, instead opting for an office that carefully adheres to the latest safety measures. For him, that face to face interaction has value that can't be re-created remotely: "In an office, you can just nip across to someone's desk and ask them a question as opposed to having to dial them up and go through all that sort of formality. Zoom doesn't replace face-to-face –it really doesn't."

Another reason that Brent is glad people are back in the office is to better guard the divide between work and home life – something that became blurred for many during lockdown. As many companies found, people at home naturally extend their work hours into their evenings, which can mean that home and work life are permanently blurred, with a negative impact on both. Whilst some employers would look to maintain those extended hours, Brent believes that staff produce better-quality work when they are well supported:
"I believe in empowerment, transparency and collaboration. By making sure employees are enabled, skilled and accountable, it gives them a sense of ownership and inspires them to contribute their best everyday towards our common goal." Clearly, this approach has been working, as Gallega how not only survived but continued to growth during this globally slow, complicated period of time.
So, having come through this year of challenges thus-far unscathed, what is next for Gallega? It has tackled a make-or-break year and shown that it is made of solid stuff, with some areas of development having been accelerated to respond to the requirements of the past few months, and other investments waiting to at last be utilized in the way they were designed to be:
"Presently, our primary drive is to develop additional customers to fill our new operational facility, of which we have a number of new customers in the pipeline showing interest in our bundled service and price positioning. Suffice to say that we have big ambitions to expand in a contracting market through a variety of means, including new market entry and potential acquisitions."
As the business world slowly gets back to a new kind of normal, companies that managed to tackle the height of the pandemic head-on should be well-positioned and well-equipped to step into the next wave of this journey with their best foot forwards. It seems as though Gallega has the correct balance of structure and flexibility to achieve success, and as the world continues to adapt and change, it seems as though Brent, his team and the Gallega Group should have no trouble adapting and changing with it.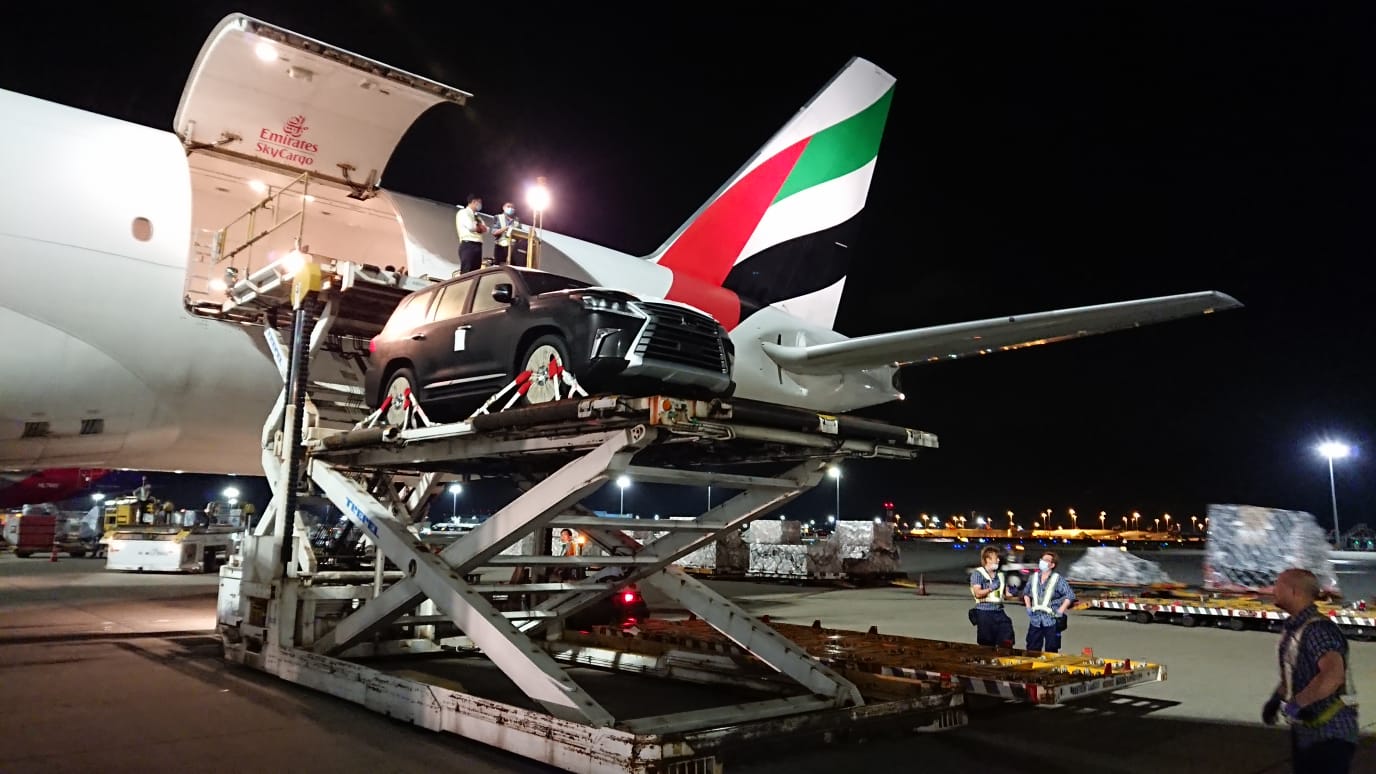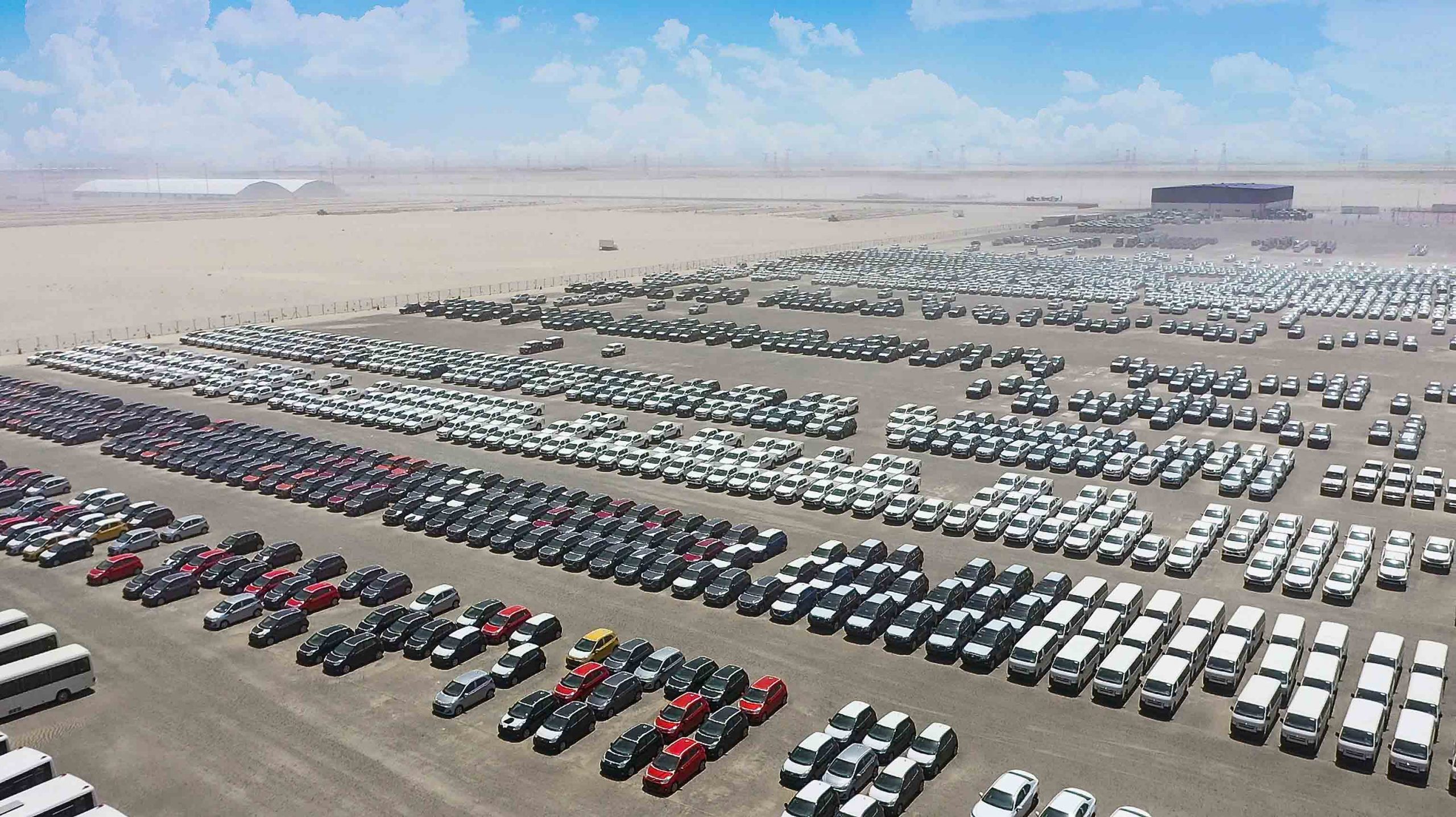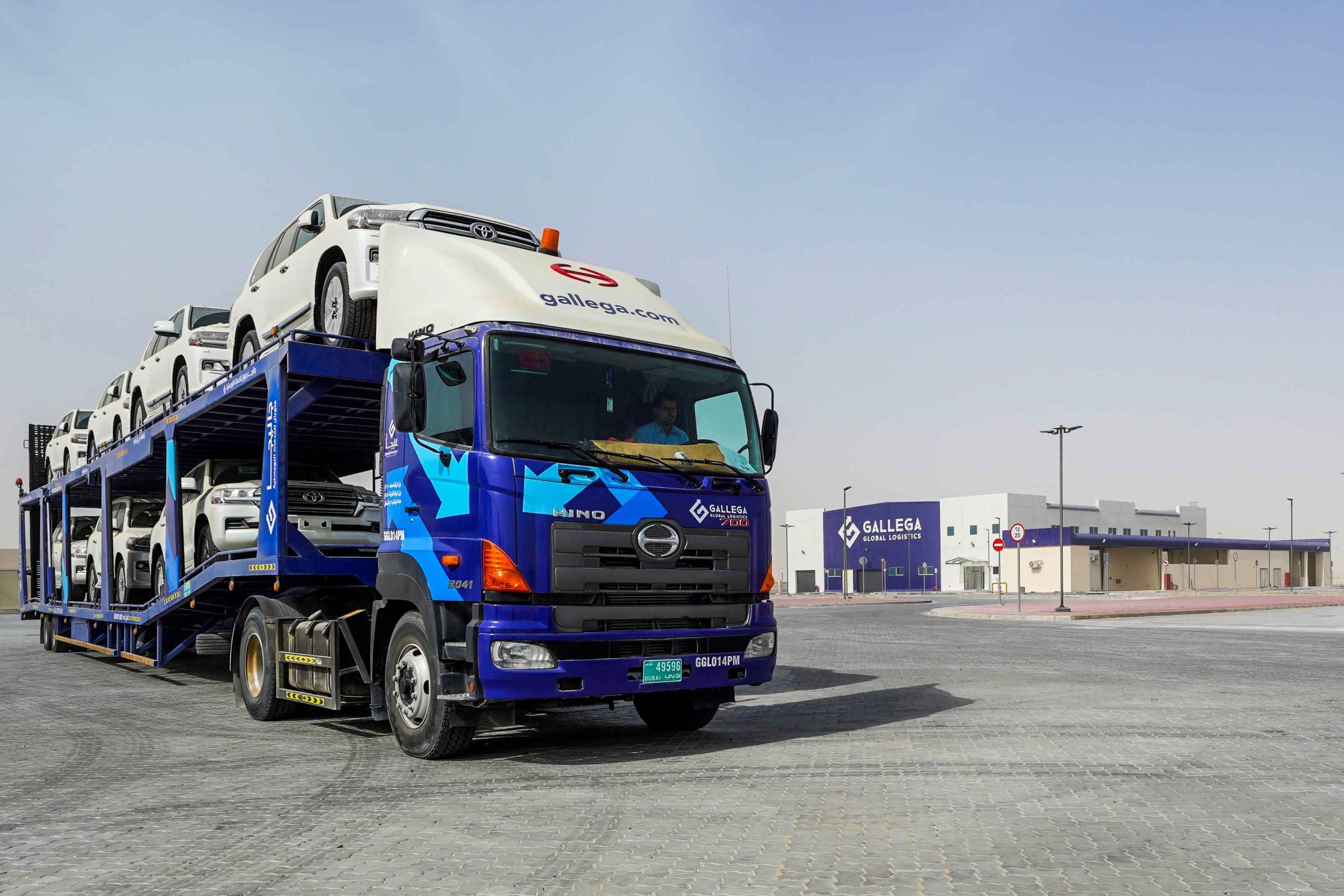 Article Source: Endeavour Magazine