Welcome to Gallega Global Logistics – where our mission is simple. We want to help clients succeed in their businesses by unlocking cost and time savings in their supply chains. We also want to make sure that businesses can rely on the right products reaching the right destination at the right time.
Gallega Global Logistics is committed to helping clients perform better, and succeed faster. We do this by ensuring their supply chains are optimized, and the movement of their goods swift and cost-effective. Agile supply chains are the first step in creating responsive brands, and we are proud of the expertise we can bring to the table. We specialise in delivering streamlined logistics solutions that move goods and products to the right location at the right time, and at the right price.
Our involvement in client operations sits across a diverse spectrum. We are adept at willing at handling adhoc freight forwarding or ro-ro requests. However, we also serve clients in more integrated 3PL roles – where we handle the net sum of outsourced logistical activity on their behalf. We can also take on a 4PL provider role, where we assemble the resources, capabilities, technologies and partnerships to run complete supply chain solutions.
Now, Gallega is embarking on an exciting journey in expansion. By the end of 2018, our network of existing facilities and offices will be expanded by new footholds in Belgium, Jordan, Oman and the Kingdom of Saudi Arabia. With a presence on the ground in all these countries, our teams will be able to deliver a crucial mix of local relationships with global reach.
If you want to discover how reliable and rapid logistics can give your business results a boost, please get in touch. Our teams will design bespoke solutions to match your exact business requirements.
Shirish Deshpande
CEO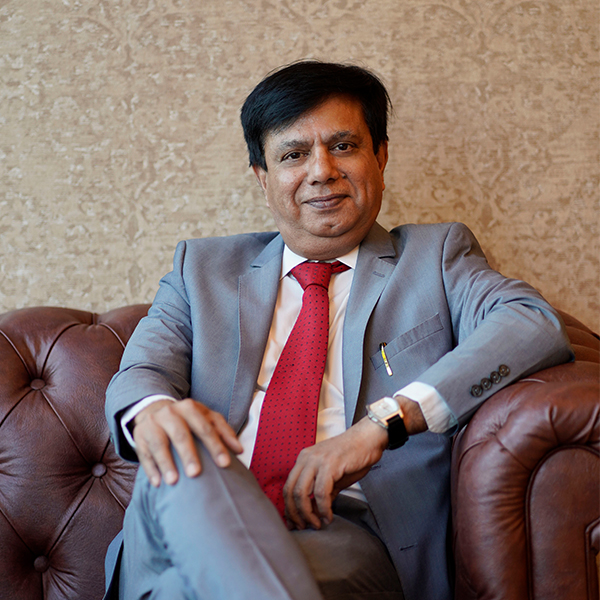 HAVE A QUESTION?
WE ARE HERE TO HELP!