We act as forwarding agents for global brands, and rely on a dense network of transport partners to organise shipments and get goods from manufacturer to market. From FMCG products to automobiles and even the heavy machinery powering construction projects around the world, we facilitate the movement of a vast variety of goods. We also track shipments, arrange documentation and insurance, book cargo space and negotiate preferential rates for our clients.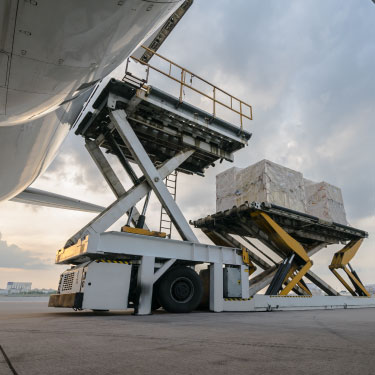 Gallega Global Logistics partners with the world's leading carriers to catalyse a far-reaching network of air links for time-sensitive cargo. Our air freight team specialises in dispatching cargo swiftly and efficiently by relying on consolidation. Gallega also offers a specialised customer brokerage team that facilitates cargo documentation and clearance at both arrival and departure airports.
With hubs situated in port free zones, our proximity to the sea combines with the relationships we've built with reliable shipping partners and translates into turnkey sea freight solutions for our customers. Our sea freight solutions are designed around client needs and include: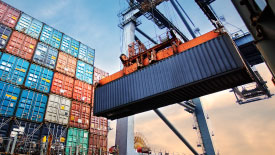 FULL CONTAINER LOAD (FCL)
Find the perfect solution for your cargo with our full container load services, which guarantee exclusivity and speed to any destination in the world. Save on consolidation delays and clear customs faster with dedicated full container loads for time-sensitive cargo.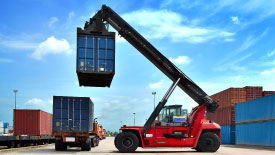 LESS THAN CONTAINER LOAD (LCL)
For times when you need to keep goods moving but don't have the volume to fill an entire container, Gallega's experts keep your supply chain ticking along with our less than container load services. Our team combines your shipment with others to deliver the best possible cost and maximum efficiency. Safety, space protection and timely delivery come as standard.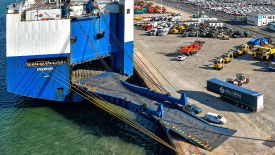 ROLL ON- ROLL OFF (RORO)
Gallega offers clients full roll-on roll-off services for wheeled cargo such as automobiles, cars, trucks and railroad cars via a fleet of specialised ro-ro ships. We also co-ordinate cargo movement overland to create integrated logistics and supply chain solutions.

Our land freight team can deliver turnkey inland logistics for clients that include every element of the supply chain – from unloading and pickup to packing or repacking, transportation, delivery and documentation. Our access to a dense network of fleet providers and transport partners helps us craft specific solutions for your land transport needs.