POSSIBILITIES IN EVERY DIRECTION
SUPPLY CHAIN
SOLUTIONS CUSTOMIZED
TO SUCCEED
THE CREDIBLE
TEAM MAKES
THE CREDIBLE
PARTNER
THE CREDIBLE TEAM MAKES
THE CREDIBLE PARTNER
Gallega Global Logistics is an integrated logistics partner that draws on years of experience in creating seamless supply chains for automotive and retail businesses.
Gallega is part of a well established business group, a conglomerate founded in 1994. We have been serving the Group's operating companies with integrated logistics solutions and supply chain engineering for over a decade.


Timings
8:00am – 5:00pm
GMT+4 Sun to Thu

E-mail us

CONTRACT LOGISTICS
Open Yards, Warehousing
& Distribution


International Freight Forwarding

End to end
Automotive Logistics



Supply Chain
Solutions
An integrated logistics provider
3PL partner and supply chain expert.


Finished Vehicle logistics
265,000m2
with capacity for 13,250 vehicles
in KIZAD FREE ZONE
Antwerp – Belgium: Vehicle distribution centre of 800 car capacity
Jordan: Vehicle distribution center of 250 car capacity

spare parts logistics
10,000m2
warehouse with capacity for 55000 pallet positions in
JEBEL ALI FREE ZONE
6,000m2 warehouse under construction in KIZAD FREE ZONE

Finished Vehicle logistics
3,500m2
in KIZAD free zone
2,000m2 in JEBEL ALI
FREE ZONE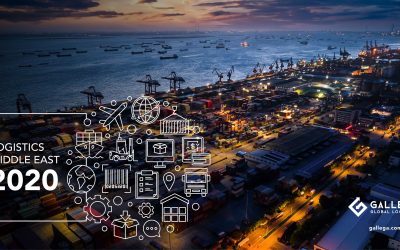 The future is bright for the Logistics industry in the Middle East. The World Expo 2020 Dubai will boost the logistics industry among other sectors as billions of dollars are being invested in infrastructure and logistics services in preparation for the mega event....